Alfred Moore and Lucille Finn were married 21 June 1932.

Back Row: Willard Moore, Marian Moore, Julia Moore, Margaret Moore. Front Row: Alfred Moore (1911-1999), John Moore, Lucille Finn Moore (1914-2004).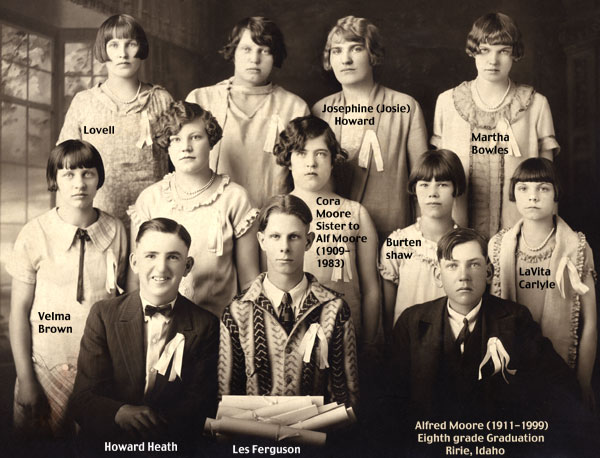 Alfred Moore is seated front, right and his sister Cora Moore is standing in the center of the middle row. Some have guessed that the woman second from left in the back row is Violet Viola Ryset (1891-1972)(who married John Moore) but Violet was a slim woman and we are not sure enough to risk saying that the woman in the picture is Violet.