In a light moment. And light moments are not that easily come by when you have lived a hard and harsh pioneer life.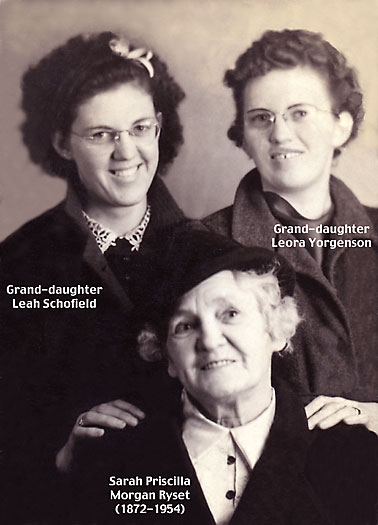 Priscilla with two granddaughters.
Leora M. Yorgensen was born 13 September 1917 and died 28 April 1971. Leora was killed in a car-train crash in Shelley, Idaho. She is buried in the Shelton Cemetery.
Leah Schofield was born in 1920 and died in 1986.