The picture above is Hannah Ruth Eames at about the age of 18 or 19.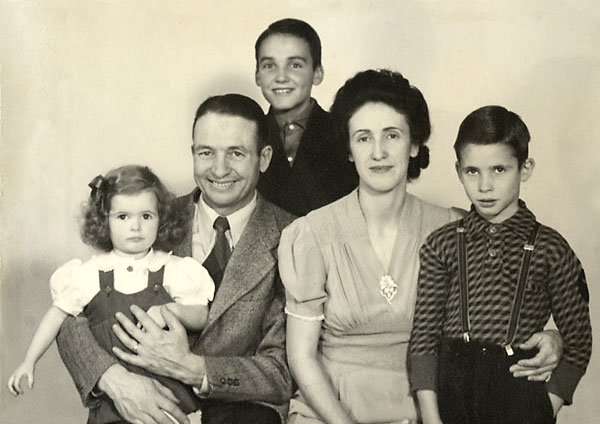 In the picture above are Hannah Ruth Eames Hansen, her husband J. Lavon (Bish) Hansen, and their family. Lavon Hansen was born September 15 1905 and passed away September 13 1950. The little girl on her mothers lap is Sharon Ruth Hansen. She was born 20 March 1941. She married Frank Brent Blake later in her life. The boy standing rear is Gary West Hansen, born September 6, 1941. The boy standing beside his mother is Jan Kent Hansen. He went by the name Kent. He was born January 6, 1936.
Lavon Hansen disliked the name Lavon. He served as a Bishop in the Church of Jesus Christ of Latter Day Saints and people started calling him Bish. So he went by the name Bish. In addition, because he disliked the name Lavon, he added the initial J. to the front of his name.