The picture above is of the original Lovell homestead buildings which were the first buildings in the townsite of Ririe, Idaho. The "new" building on the right was built for the matron of the family, Leah Ellen Radford Lovell. When they first arrived in Ririe (1891), after a disasterous homesteading attempt near Etna, Wyoming, they lived in someone's chicken coop until they could get a house built. Joseph Hyrum Lovell, husband of Leah Ellen, died soon after they arrived in Idaho. He was born in 1844 and died in 1892 at the age of 48.


In the picture above, left to right: Edmond Lovell (1875-1933), James Lovell (1879-1934), George Lovell (1884-1941), Elizabeth Jane Lovell (1882-1947), Mary Josephine Lovell (1892-1957), Leah Ellen Radford Lovell (1853-1923), Leah Ann Lovell Ririe (1877-1948), and David Ririe (1860-1919).
Leah Ellen Radford was a daughter of John Whitlock Radford and Rachel Leah Smith (Ross) Radford. Her daughter, Leah Ann Lovell, married David Ririe. Elizabeth Jane Lovell married Albert Tobias Tirrell. Mary Josephine Lovell married Harold Heber Freeman.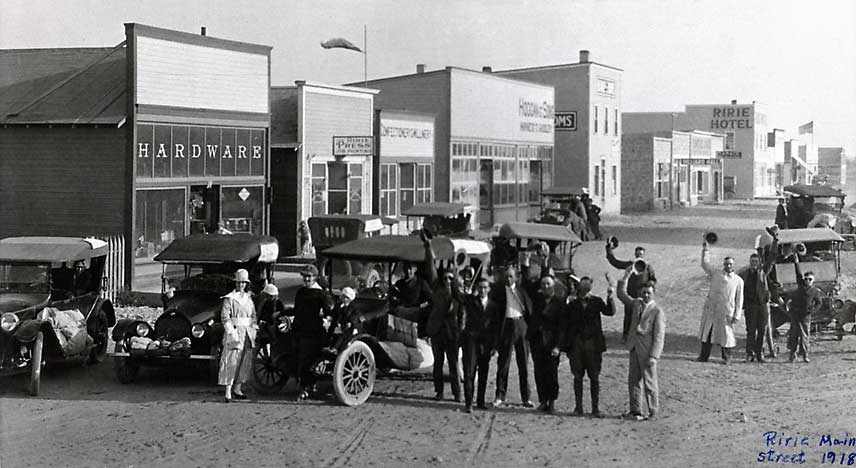 Ririe Idaho main street, 1918