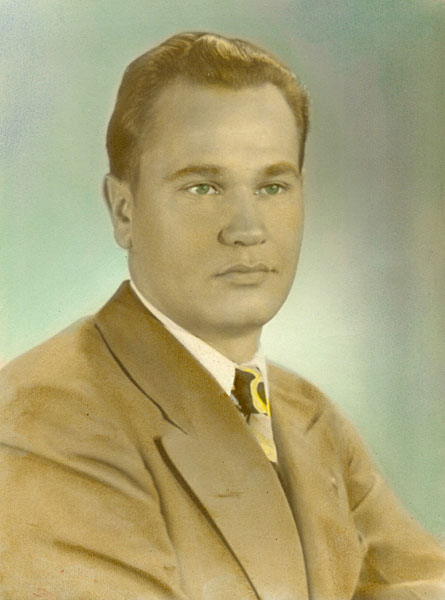 John Deloss Morgan Warnick at age 21.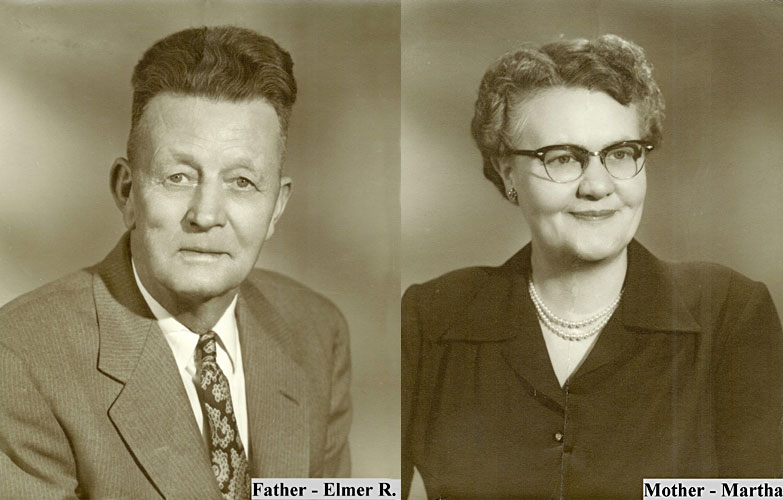 Elmer and Martha Warnick, the parents who adopted the young man (John Deloss Morgan) they found wandering on the streets of a town in Idaho.
John was born John Deloss Morgan 20 May 1925 in Paul, Cassia, Idaho. He was the only child of Lawrence Deloss Morgan and Wilda Marston. At about the age of 3 John was taken into the home of his aunt, Martha Marston Warnick and her husband Elmer Richelieu Warnick who lived on a farm about 10 miles from Burley, Idaho. He was raised in this home but not legally adopted until after he turned 18 and was in the Marine Corps. He officially had his name changed to John D. Warnick while home on furlough from the Marines.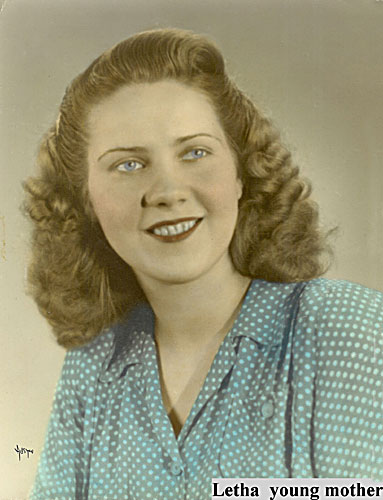 John's first wife Letha.
John married first 22 July 1946 in Manti, Sanpete, Utah to Letha Ruby Jorgenson, daughter of Enock Jorgenson and Elvira Nielsen. She died of cancer 22 February 1980 in Bountiful, Davis, Utah.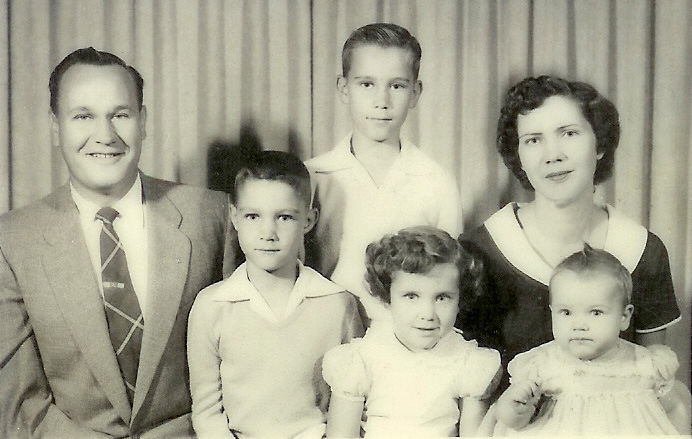 The early John and Letha Warnick family.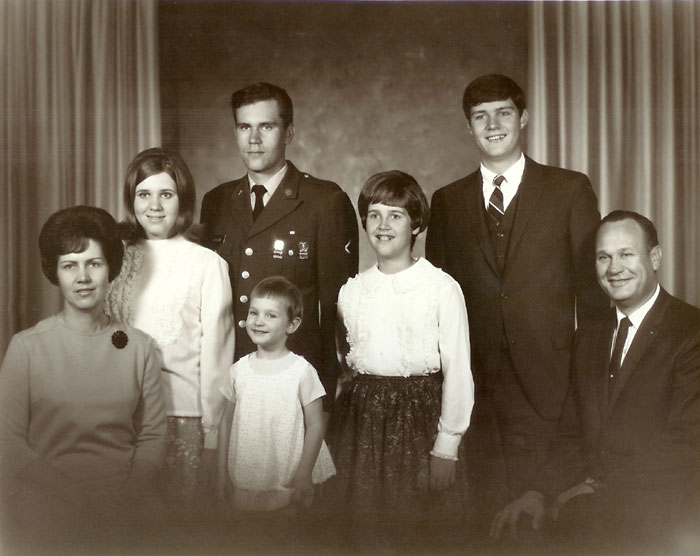 A later picture of John and Letha with their family.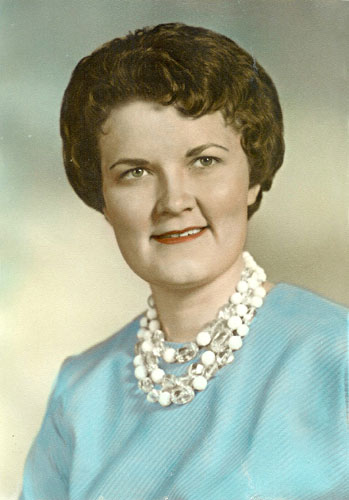 John's second wife Phyllis.
John married second Phyllis H. Peterson on 22 August 1980 in Salt Lake City, Utah.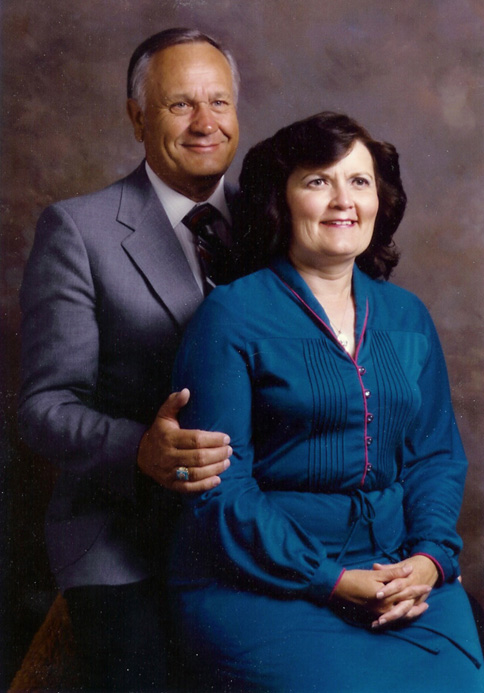 John with his second wife Phyllis.
Below is John Warnick's obituary.
John D. Warnick (1925 ~ 2006), 80, beloved husband, father, grandfather, and friend died peacefully February 4, 2006. He was born in Paul, Idaho, May 20, 1925, to Lawrence Deloss Morgan and Wilda Marston. He was later adopted by Elmer R. and Martha Warnick. He spent his early life in Idaho where his father encouraged him to join Scouting which became a "home" for him and he "lived, slept, and ate Scouting." He moved to Utah and joined the Marines. His service included five major campaigns in the South Pacific and the Philippines. He married Letha Jorgenson in the Manti Temple, July 22, 1946, and together they had five children. She died in February 1980. His professional life was spent as a Boy Scout Executive in several councils, Director of Mormon Relationships, and served on the Young Men General Board. He traveled extensively in the cause of Scouting and leaves a legacy of great worth. He is survived by his second wife, Phyllis; children, John Jr. (Bernie) of Boise, Jerry (Kathy) of Layton, Jean of Glendale, Arizona, Cindy of Layton, and Susan Crosland (Darwin) of West Valley; 12 grandchildren; and 10 great-grandchildren. Funeral services were held February 8th, 2006 at the Farmington Utah Stake Center. Interment was at the Bountiful City Cemetery.
John Deloss Morgan Warnick lived his life in the service of his God and his country. He served his country in the marine corps. He served his god in his church and in the Boy Scouts of America where he endeavored to teach righteous principles and values to young men. He honored the Warnick parents who adopted him and successfully reestablished a connection with the Morgan family he had lost as a youth. He lived an exemplary life. We are proud to have known him.