At least four different pictures were taken alongside this stone building on this particular day. Everal Hannah and her family were there, obviously, and also at least some of Everal's sister Priscilla's family.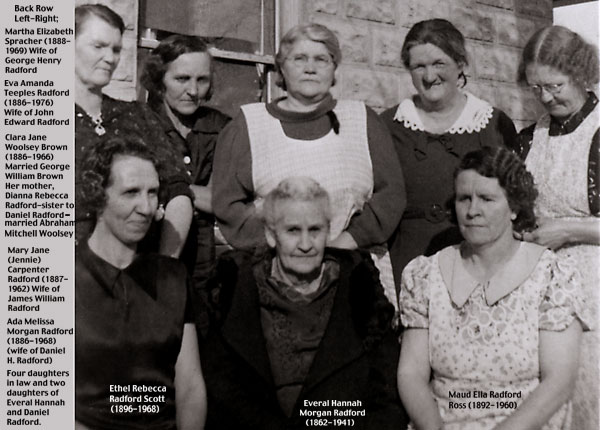 In the group above we see Everal Hannah Morgan Radford with four of her daughter-in-laws and two of her daughters.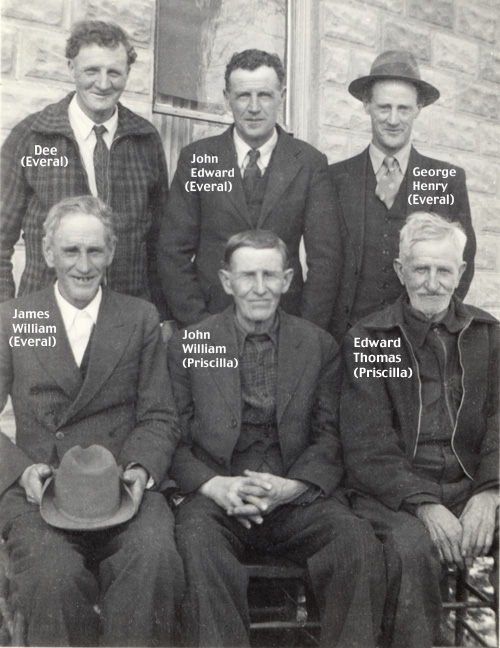 In this picture we see all four of Everal Hannah Morgan Radford's sons and two of her sister Priscilla Morgan Radford's sons.
They are, Back row, L-R: Daniel H (Dee) Radford (1881-1951), John Edward (Ted) Radford (1883-1958), George Henry Radford (1885-1968). Front Row, L-R: James William Radford (1879-1942), (These four were sons of Everal Hannah Morgan Radford); and John William Radford (1872-1949), Edward Thomas Radford (1873-1942). (The last two were sons of Priscilla Morgan Radford).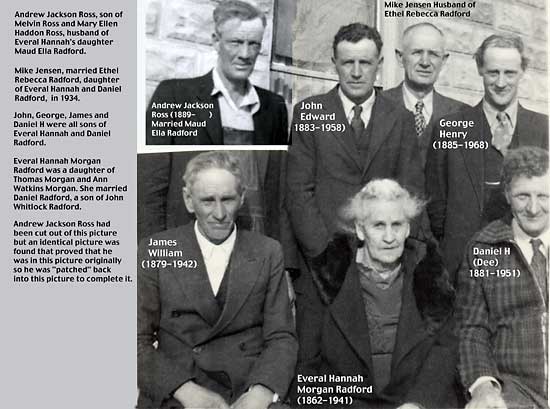 In the picture above are Everal Hannah, four sons and two son's in law. Andrew Jackson Ross (back row left) married Everal's daughter Maud Ella. Mike Jensen, (back row, third from left) married Everal's daughter Ethel Rebecca.