This is the South facing door which was the front door. As you enter this door there is a small bedroom to the right and a chimney hole in the wall to the left.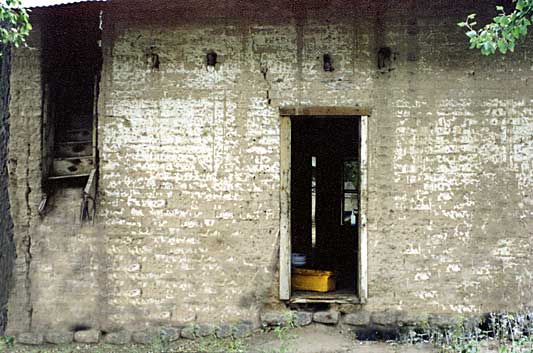 This is the North wall, which has a door that entered the kitchen lean-to, and still has part of the stairway that went up to the second level. The lime plaster is still visible on this side. The holes in this wall were probably where the lean-to rafters were inserted. However, these holes are set so low that it would have been necessary to build a higher cover over the stairway into the second floor.
Click on the link above to see a picture, taken summer 2002, of the current owner of the property on which the Thomas Morgan adobe house resides.