Elaine Eames Nickell is in the center in this picture. On the left is Daryl Nickell and on the right is Lynn Nickell, sons of Leland Jay Nickell and Elaine Eames Nickell. Taken about 1988.
Elaine Eames Nickell in Osgood ward Mothers Picture
Click on the link above to see a large picture of the mothers in the Osgood, Idaho ward in the 1940's. Elaine is number 8 in the picture on the back row.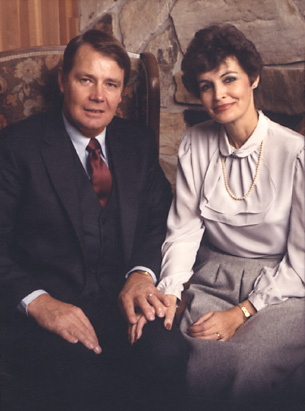 In the picture above are Jim and Pat Nickell Winborg. Pat was a daughter of Elaine Eames and Leland Jay Nickell. Taken about 1988.